Marysville Ford Electric and Hybrid Car Dealership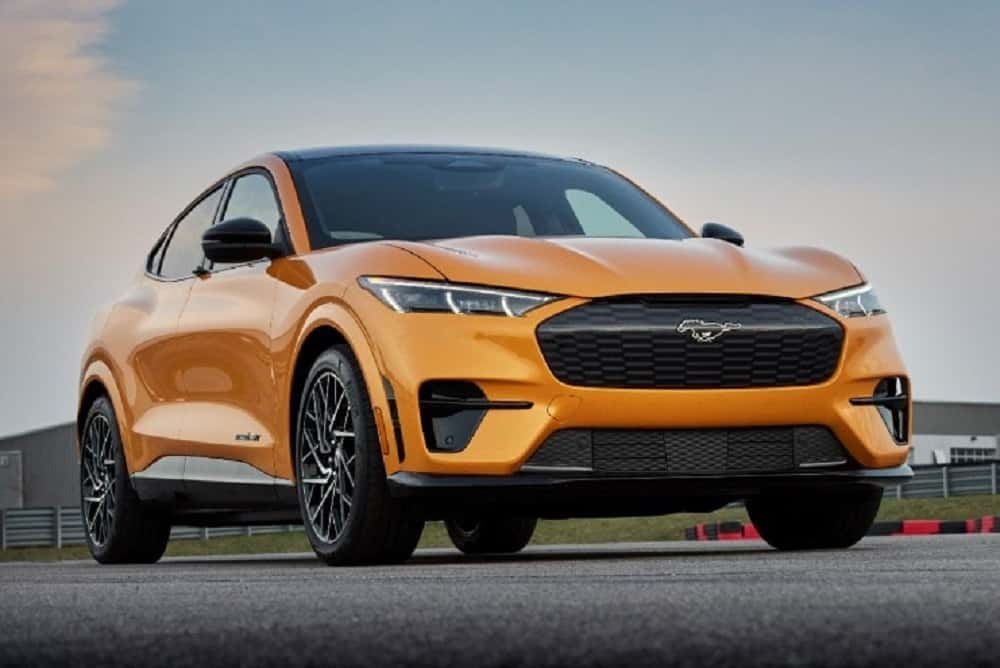 High-tech hybrid and electric vehicles are all the rage right now, but have you joined the bandwagon and purchased one? Are you lacking information to make an informed decision? Let's change that. A hybrid vehicle is called that because its engine is a split between two technologies. Depending on the driving conditions and length of the drive, it can run on either electricity or gas. Typically, on short jaunts around town or on short commutes, it will run on electric, while on longer road trips, it will consume gasoline. Due to it running on electricity some of the time, a hybrid vehicle has exceptional gas milage, and it is also better for the environment because it doesn't emit as many pollutants as vehicles that consume only gas.
If you're ready to stop paying at the pump altogether or want to protect the environment even more, you can opt for an electric vehicle (EV) that emits no pollutants into the environment. In addition to that, the U.S. government is currently offering tax credits for qualifying hybrid and electric vehicles, so purchasing a hybrid car, truck, or SUV can make good economic sense. We at Kendall Ford of Marysville offer a great selection of hybrid and EV cars, trucks, and SUVs in our new car inventory, and Ford will be adding even more EV and hybrid vehicles to their selection as time passes.
Ford Electric and Hybrid Vehicles: Something for Everyone
Ford now offers a great variety of electric and hybrid cars, trucks and SUVs; enough that everyone can find a favorite that matches their lifestyle. The current Ford EV and hybrid vehicle lineup includes the following:
The Hybrid Lineup:
The Electric Vehicle (EV) Lineup:
The Ford F-150 Lightning Truck – Built Ford-tough and with the instant, impressive torque that only electric can provide, this is the first truck in the Ford F-Series to go completely electric.
The Ford Mustang Mach-E – An all-electric rendition of our classic, famous pony car with a range that will allow for long road trips and a design that will make eyes turn.
The Ford E-Transit Van – An all-electric commercial van that is available in three different lengths and heights, perfect for in-town deliveries or service calls.
Purchase at the Ford Dealership or Online
When you're ready to take the plunge into a hybrid or electric car, truck, or SUV, whether you're an old pro with this new technology or a first-timer, visit Kendall Ford of Marysville at 15900 Smokey Point Boulevard, Marysville, WA 98271, where our knowledgeable and friendly sales team can answer your questions and you can browse through our wide selection of EV and hybrid vehicles. In addition to Marysville, we also serve Lynnwood, Bothell, and Seattle. While there, drop by our Finance Center. We can hook you up with just the right loan to fit your needs, or, if you prefer, you can go online, apply for financing, and get pre-approved for your loan.
If coming into our Ford dealership is just not possible right now, you can still purchase your new hybrid or EV car, truck, or SUV through our online car buying and delivery program, where we make the entire purchasing process as hassle-free as possible. From the comfort of your home, you can browse our selection of new hybrid cars, trucks, and SUVs and find out the value of your trade. If you don't see the exact vehicle you want, you can also custom order your new hybrid or EV ride directly from the factory. If you have any questions along your way, just give our sales department a call at (833) 935-0117 or contact us online. We'll be happy to help. When your new hybrid or EV truck, car, or SUV is ready to go, we'll deliver it to your residence within 100 driving miles of our Marysville Ford dealership as well as pick up your trade. The car buying process couldn't be easier!
It's time for you to experience a hybrid or electric car, truck, or SUV for yourself! Get started today!